Our commitment to security & compliance.
We understand the critical nature of handling sensitive employee health data, and place your concerns at the forefront by adopting rigorous security and compliance practices across all our systems and processes.
With our top-tier encryption, access controls, and a commitment to industry regulations, you can rest assured that your data is in trustworthy hands, allowing you to focus on your core objectives with complete peace of mind.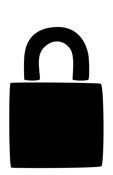 Infrastructure security
Our robust infrastructure security system not only shields our operations, it also extends a shield of confidence to our clients.
By leveraging cutting-edge technologies, constant monitoring, and proactive threat mitigation, we fortify your employees' data against potential breaches, ensuring seamless service delivery while upholding the highest standards of protection.
Business continuity and reliability
We operate a Business Continuity Management System (BCMS) with a back-up tier 3 datacentre for all critical systems, which removes single points of failure. Along with this, we regularly back-up all data.
M

ulti-factor authentication

By offering two-factor authentication (2FA) and single sign on (SSO), we can enable heightened security and streamlined access for our clients and their employees.

As well as fortifying data protection, it also simplifies user interactions, delivering a comprehensive solution that prioritises both user experience and top-tier security.
Key tools & technologies.
Quality Assurance.
The GoodShape system has evolved over almost two decades, based on our work with organisations ranging from NHS Trusts to blue-chip companies. This experience has helped us to refine every aspect of our offering to deliver the best quality.
Information Security.
Get the best protection for your sensitive data with our robust information security system, which has more than 200 different controls in place. In fact, we were the first UK absence management provider to achieve ISO 27001.