Employee wellbeing is the key to better organisational performance.
We partnered with Ipsos MORI to define the major challenges employers are facing in this space at the moment.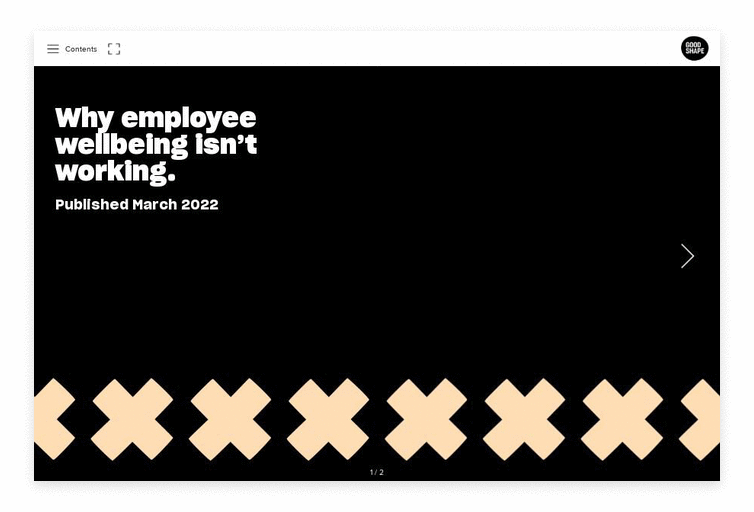 Delivering effective employee wellbeing can be difficult, especially in these times of remote and hybrid working.
We surveyed over 750 HR professionals and C-suite executives in the course of this first-of-its-kind research. It looks at:
What senior leaders, HR professionals and Managers currently think about employee wellbeing


The major challenges and common pitfalls that stop them implementing effective programmes


What steps employers can take to improve their approach to employee wellbeing


What the future of employee wellbeing looks like
Download your copy of the report today.
Get your copy of the report
Fill out the form below to get your copy of the Ipsos MORI research report delivered directly to your inbox.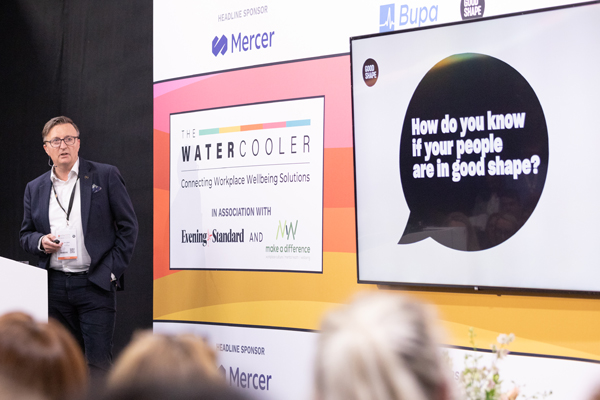 What to expect from the report?
Drawing on data from the report along with GoodShape's two-decade database of absence and wellbeing data. GoodShape CEO Alun Baker's presented a keynote at The Watercooler event and revealed the stark state of UK employee wellbeing. But for responsible employers, there are practical ways to make things better.